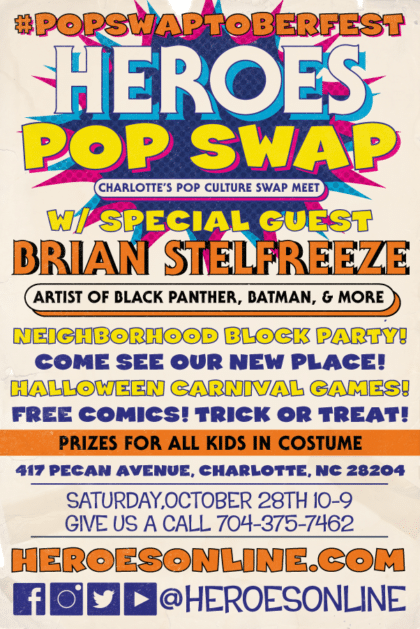 Special guest Brian Stelfreeze, artist of Black Panther, Batman, Day Men, and more, appears at Heroes Aren't Hard to Find on Saturday, October 28th for Heroes Pop Swap. There will be games with prizes and all kids in costume will get a special prize too.
First 500 people will receive an Pop Swap exclusive print by Black Panther and Batman artist Brian Stelfreeze!
If you'd like to sell your pop culture collectibles, apply here…. Sorry, no professional vendors.
Heroes Aren't Hard To Find
417 Pecan Ave, Charlotte, NC 28204
(704) 375-7462