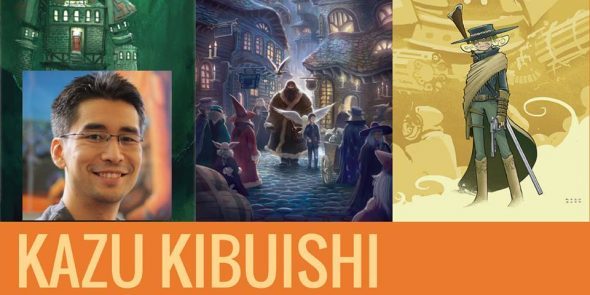 Writer/Artist Kazu Kibuishi appears at the Brookline Library on Friday, October 20, 2017 from 3:00 – 4:30 PM for a presentation on the creation of the New York Times-bestselling Amulet graphic novel series. Explore the process of creating adventures for all ages!
Books will be sold by Comicopia and he will be signing copies for attendees.
Kazu Kibuishi is the writer/illustrator of the Amulet graphic novel series for Scholastic Graphix, the editor of the Flight and Explorer comics anthologies for Abrams ComicArts, and the creator of the Copper webcomic at his website, boltcity.com. He also illustrated the covers for the Scholastic 15th Anniversary Edition paperbacks of Harry Potter.
Brookline Library
361 Washington Street Brookline, MA 02445
(617) 730-2370