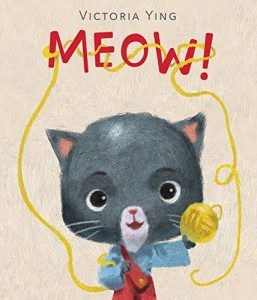 Victoria Ying, Disney Animation Studios' talented visual development artist, appears at Gallery Nucleus on Saturday, October 7th at 3:00 PM to debut and sign her latest book Meow!
Event Highlights:
– Fun crafts photobooth
– Print release from Meow!
– Art demo/presentation
About the Artist:
Victoria Ying is an Author Illustrator who grew up in Southern California with the sun and surf. She started her career in the arts by falling in love with comic books, this eventually turned into a career working in Animation. She loves Japanese Curry, putting things in her shopping cart online and taking them out again and hanging out with her big buddy dog Buster. Her film credits include Tangled, Wreck it Ralph, Frozen, Paperman, Big Hero 6, and Moana.
Gallery Nucleus
210 East Main Street, Alhambra, CA 91801
626.458.7477