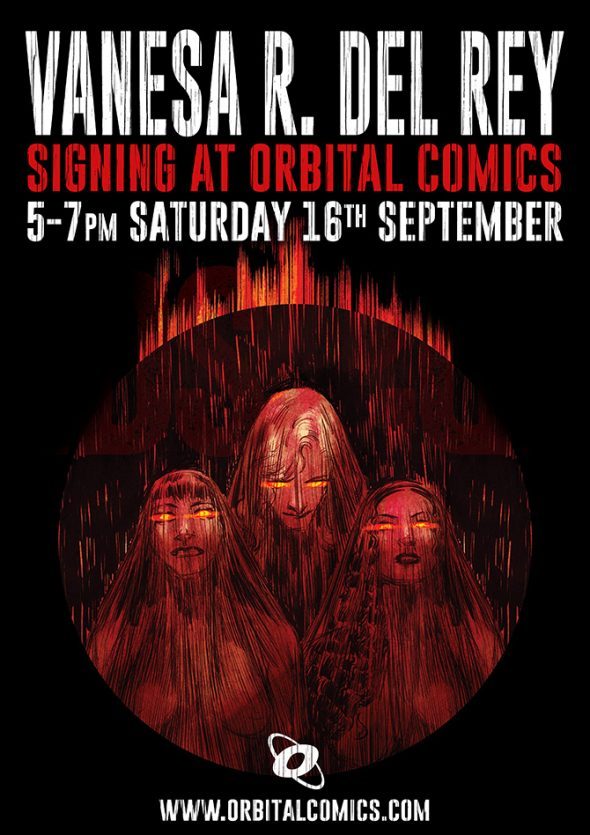 Artist Vanesa Del Rey signs at Orbital Comics on Saturday 16th of September from 5:00 – 7:00 PM.
Del Rey's resumé boasts a breadth of highly-praised work; from Boom Studios' Hit, to DC's Constantine: The Hellblazer, and Marvel's Scarlet Witch. Now, with her new Image Comics series Redlands (written by the amazing Jordie Bellaire) out on our shelves, we can think of no better time to see her art in person.
The exhibition runs throughout the month of September, and with such beautiful and evocative range, promises to be one of our most memorable shows.
Orbital Comics
8 Great Newport Street, London WC2H 7JA, United Kingdom
020 7240 0591