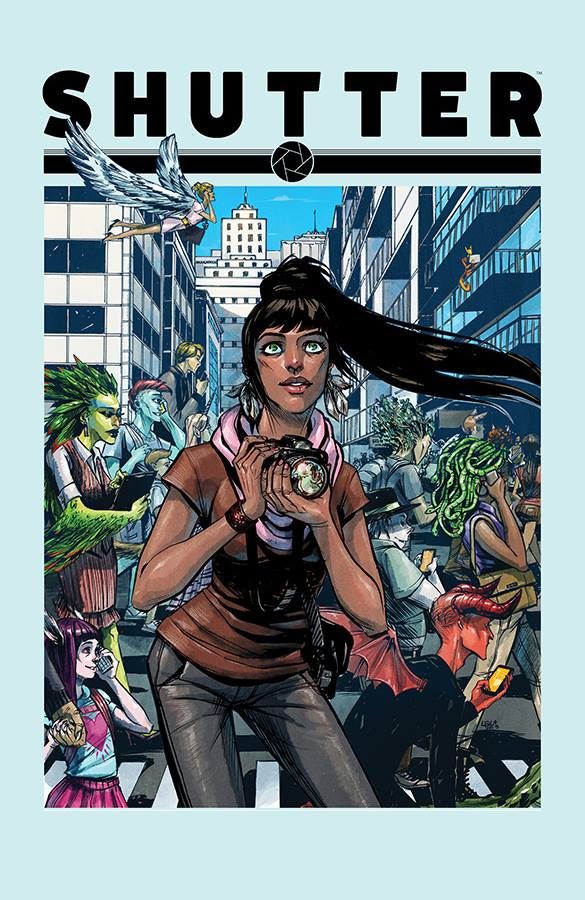 Press Release:
Sequential Art Gallery + Studio is proud to present LEILA DEL DUCA, and her art from SHUTTER from Image Comics. The exhibition begins with an artist's reception from 6pm-10pm on opening night Thursday, September 7th, and will be available for viewing throughout September.
Del Duca is both the artist and the co-creator of SHUTTER, along with writer Joe Keatinge. Described by NPR as the first postmodern take on the adventurer genre, SHUTTER tells the tale of Kate Kristopher, once the most famous explorer of an alternate, fantastical Earth. Kate is forced to return to the adventurous life she left behind when a family secret threatens to destroy everything she spent her life protecting. SHUTTER ended with issue #30 in July of this year; the final collected trade is due out this September.

Leila del Duca is a comic book artist and writer currently living in Portland, Oregon. Since co-creating SHUTTER with Joe Keatinge in 2014, Leila has worked on other titles including THE WICKED + THE DIVINE, SCARLET WITCH, and AMERICAN VAMPIRE. She also wrote AFAR, the young adult graphic novel drawn by Kit Seaton, published by Image Comics. In 2015 and 2016, Leila was nominated for the Russ Manning Promising Newcomer Award for her work on SHUTTER.

The SHUTTER exhibit will be on display the entire month of September. The gallery is open for viewing Mondays 2pm-6pm, Saturdays 11am-5pm, and by appointment. The exhibit closes on Saturday, September 30th, at the end of business.
Sequential Art Gallery + Studio
328 NW Broadway, Apt 113, Portland, Oregon 97209
(503) 916-9293