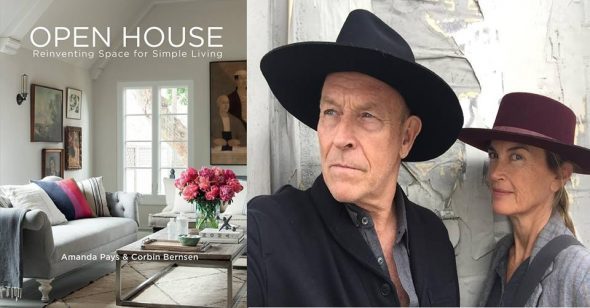 Corbin Bernsen, best known for his roles in Psych, LA Law, and the Major League film franchise, and his wife Amanda Pays appear at Barnes & Noble on Thursday, August 31st at 7:00 PM for an exclusive event.
Author Amanda Pays and Corbin Bernsen share ideas for remodeling older homes to create modern, open floor plans while sharing lessons learned along the way. Topics include tricks of seeing through cluttered, dark rooms to imagine an open floor plan and space filled with light; how to manage a renovation budget (ideas on where to shop, items to splurge on, where to save); and designing homes for simple family living.
Fans of HGTV and DIY Network home renovation shows will love this sweeping behind-the-scenes perspective on home transformations, written in a personal, intimate style, with humor and honesty.
Open House needs to be purchased from Barnes & Noble at The Grove to receive a wristband.
A wristband will be issued on a first come, first serve basis to customers who purchase Open House from Barnes & Noble at The Grove beginning August 31st at 9am
• Limit 1 wristband per book
• Check Back for more Details as they Become Available
Barnes & Noble – The Grove
189 The Grove Dr, Ste K 30, Los Angeles, California 90036
(323) 525-0270