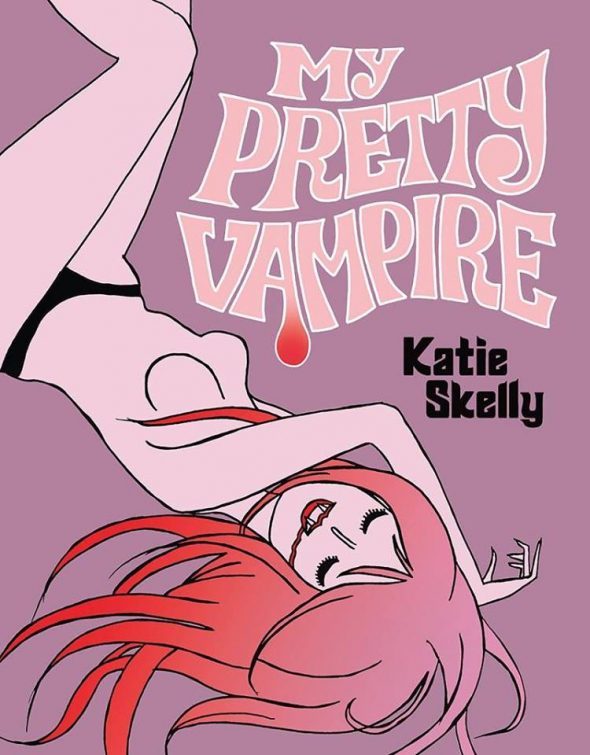 Katie Skelly appears alongside Gary Panter in conversation with Nicole Rudick at Strand Book Store on Thursday, July 27th at 7:00 PM.
Press Release:
Celebrate the release of Brooklyn's own Katie Skelly's brand-new comic, My Pretty Vampire, with a conversation about influence and its aftermath.
Clover the vampire yearns for the days before she became a creature of the night. She misses excitement, adventure, and the occasional stroll in the sun. Her brother, Marcel, forces her to be a shut-in, claiming that it is to keep her safe from those who would harm her in the outside world. However, just because Clover lacks a soul, doesn't mean she's lost her innate curiosity. After she plots her escape, she hopes to have a wild, marvelous and sensual journey befitting of adventurous nature.
Katie will be joined in conversation by fellow cartoonist Gary Panter, whose new book, Songy of Paradise, is a wild and wooly "cover" of John Milton's Paradise Lost, starring a hillbilly on a vision quest. They'll discuss growing into and out of your biggest influence with the Paris Review's Nicole Rudick.
Admission Options: Buy a copy of My Pretty Vampire or a $15 Strand gift card to attend. Please note that payment is required for all online event orders at the time of checkout. The event will be located in the Strand's 3rd floor Rare Book Room at our store at 828 Broadway at 12th Street.
Strand Book Store
828 Broadway, New York, NY, 10003-4805
(212) 473-1452