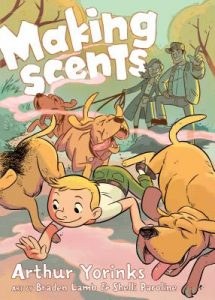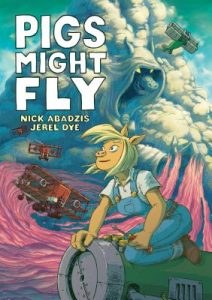 Braden Lamb & Shelli Paroline (Making Scents) and Jerel Dye (Pigs Might Fly) sign at Brookline Booksmith on Tuesday July 25th at 7:00 pm
If pigs were meant to fly, they'd have been born with wings—but there's no convincing Pigs Might Fly's Lily Leanchops. To save Pigdom Plains, Lily must take to the skies in her own experimental aircraft—and there's no time for a test run.
In Making Scents, Mickey's parents are crazy about canines. Naturally, they're raising their son as if he was a dog… and Mickey wants nothing more than to make his parents proud.
Brookline Booksmith
279 Harvard Street, Brookline, MA 02446
(617) 566-6660