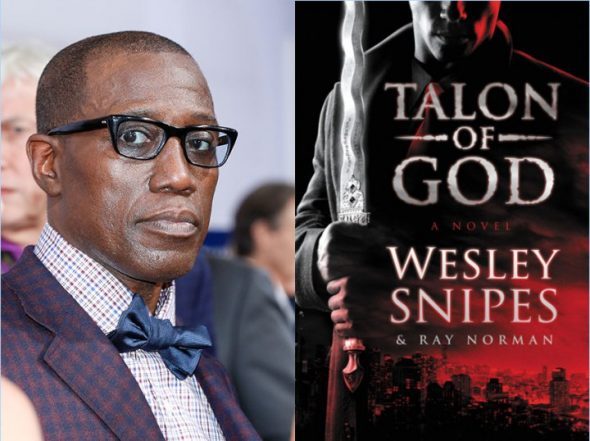 Acclaimed actor Wesley Snipes and co-author Ray Norman will present their debut novel Talon of God in conversation with Alamo Drafthouse Cinema VP of Operations Walter Chaw on Thursday July 27th at 7:00 PM. Tickets available at the link…
In Talon of God, a thrilling adventure of science and faith, good and evil, damnation and salvation, a holy warrior must convince a doctor with no faith to help stop a powerful demon and his minions from succeeding in creating hell on earth.
Tickets includes a pre-signed copy of Talon of God, a seat for the IN PERSON conversation with Wesley Snipes and Ray Norman, and a seat for the screening of BLADE II. Pre-signed books will be handed out to ticketed customers as they enter the theater.
Alamo Drafthouse Sloans Lake
4255 W. Colfax Ave, Denver, CO 80204
720-577-4720