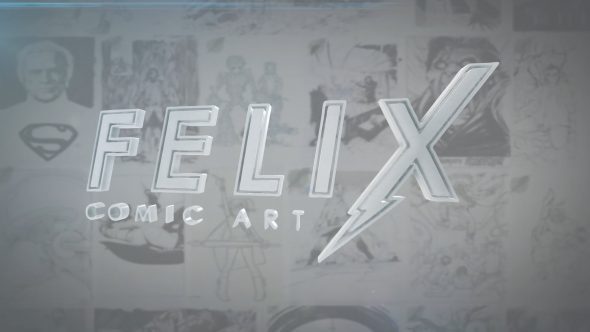 Press Release:
Felix Comic Art is attending HeroesCon in Charlotte this week! Our artists exhibiting in Artists Alley include:
SKOTTIE YOUNG AA-502-503
JAMES HARREN AA-908
STEPHEN GREEN AA-909
DANIEL WARREN JOHNSON AA-910
RAMON VILLALOBOS AA-911
GEOFF SHAW AA-912
KYLE STRAHM AA-913
And yes… ALL ARTISTS will be sketching!
Even better… James, Stephen, DWJ, Ramon, Geoff, and Kyle will each be giving away a FREE SKETCH! (And possibly Skottie, too!) Come early to get a free raffle ticket. We'll do the drawing at 5PM that afternoon. You must be present to win! One ticket per attendee, one free sketch per winner. We may have to cap the number of tickets we give out due to aisle space, so come early to make sure you get a ticket.
We will form one line in front of AA-909 for those wanting to get on sketch lists and those wanting to get a raffle ticket. (For those wanting to get a sketch from Skottie, line up at his table for the dice roll.) See you early on Friday!
On Saturday, we are participating in a panel discussion on original art moderated by Jason Wood of 11 O'Clock Comics fame. Joining us are collectors Jeff Singh and Daniel Warren Johnson (yes, he also collects comic art!). Come see us and have questions ready!