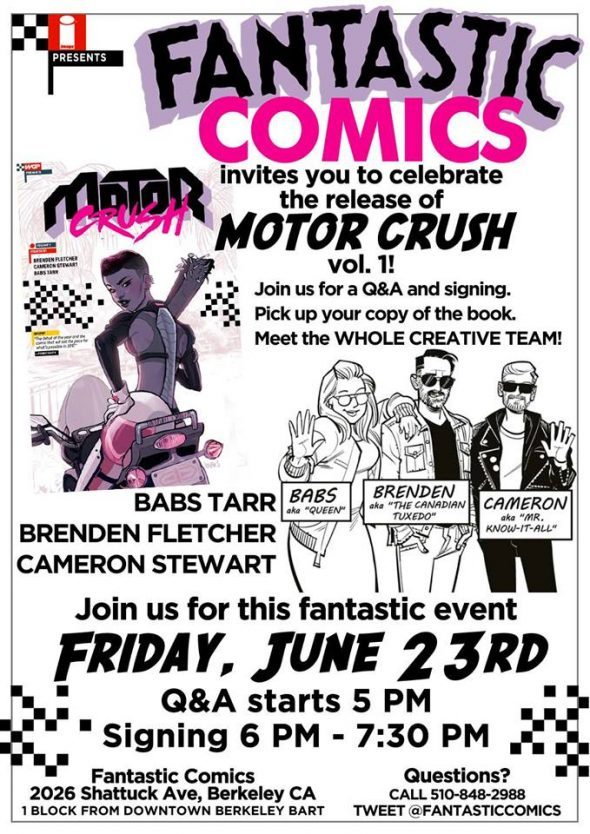 Press Release:
Fantastic Comics is thrilled to welcome back BABS TARR, BRENDEN FLETCHER, and CAMERON STEWART on Friday June 23rd!
We'll be hosting a Q&A with Team Motor Crush, followed by a signing. Come ask them your questions about the hot new series from Image Comics. Get your brand new copy of the trade paperback signed. Pick up fantastic prints and merch from the team!
The team behind the critically acclaimed revamp of BATGIRL returns with an exciting sci-fi action-adventure series! By day, Domino Swift competes for fame & fortune in a worldwide motorcycle racing league. By night, she cracks heads of rival gangs in brutal bike wars to gain possession of a rare, valuable contraband: an engine-boosting "machine narcotic" known as Crush.
The Q&A will start at 5PM, followed by a signing starting around 6PM.
Fantastic Comics
2026 Shattuck Ave, Berkeley, CA 94704
510-848-2988