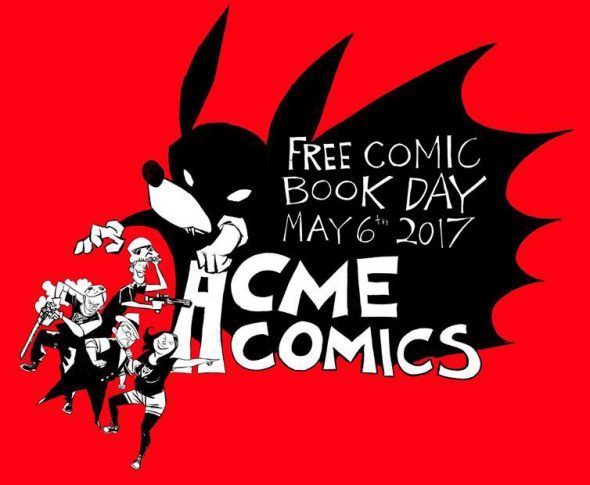 Acme Comics hosts several comic creators on Saturday May 6, 2017 to celebrate Free Comic Book Day!
Jacob Chabot
Mike Henderson
Stephen Green
Dan Dos Santos
Chris Giarrusso
Amanda Rachels
Gregg Schigiel
Brian Smith
Randall Trang
Warren Wucinich
As always, sketches and signatures are FREE, just like the official FCBD titles, but we encourage you to check out the procedures listed at AcmeComics.com!
Other on-site events will include photo opportunities with costumed heroes, face-painting provided my Munchie & Me, exclusive apparel and much, much more!
Acme Comics
2150 Lawndale Drive, Greensboro, NC 27408
336-574-2263