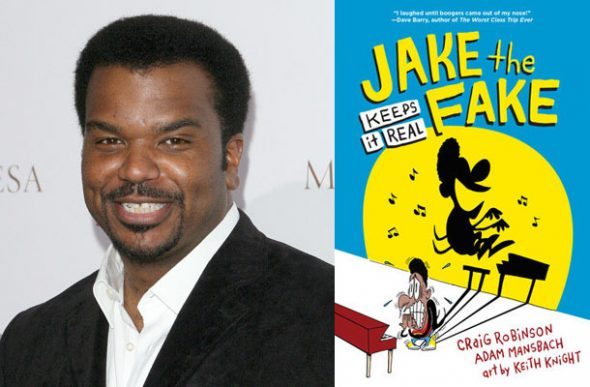 Craig Robinson (The Office, Hot Tub Time Machine) appears at Barnes & Noble on Tuesday April 25th at 6:00 PM to sign copies of his new middle grade book, Jake the Fake Keeps It Real.
About Jake the Fake Keeps it Real:
For fans of Diary of a Wimpy Kid and Big Nate comes a new side-splitting series from comedian and film star Craig Robinson, #1 New York Times bestselling author Adam Mansbach, and NAACP History Maker recipient and cartoonist Keith Knight.
Jake can barely play an instrument, not even a kazoo. And his art? It's better suited for Pictionary than Picasso. Which is a real problem because Jake just faked his way into the Music and Art Academy for the gifted and talented (and Jake is pretty sure he is neither). More jokester than composer, Jake will have to think of something quick before the last laugh is on him.
Featuring more than 160 illustrations, Jake the Fake is sure to bring the laughs with his hilarious hijinks!
Barnes & Noble
7881 Edinger Ave. #110 Huntington Beach, CA 92647
714-897-8781