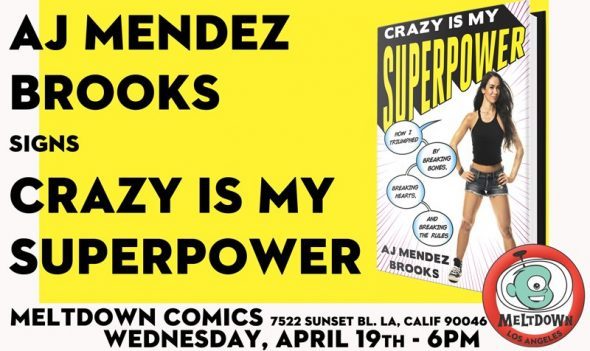 WWE Superstar AJ Mendez Brooks will sign her new book Crazy is My Superpower on Wednesday, April 19th at 6:00 PM at Meltdown Comics.

Each person attending must purchase one or more books from Meltdown Comics to have any items signed.
AJ will personalize and take photos, no memorabilia please.
Signing begins at 6PM. Line up is first come, first served.
The event is FREE, if you want a signature you must buy a book.
Meltdown Comics
7522 Sunset Blvd, Los Angeles, CA 90046
323.851.7223