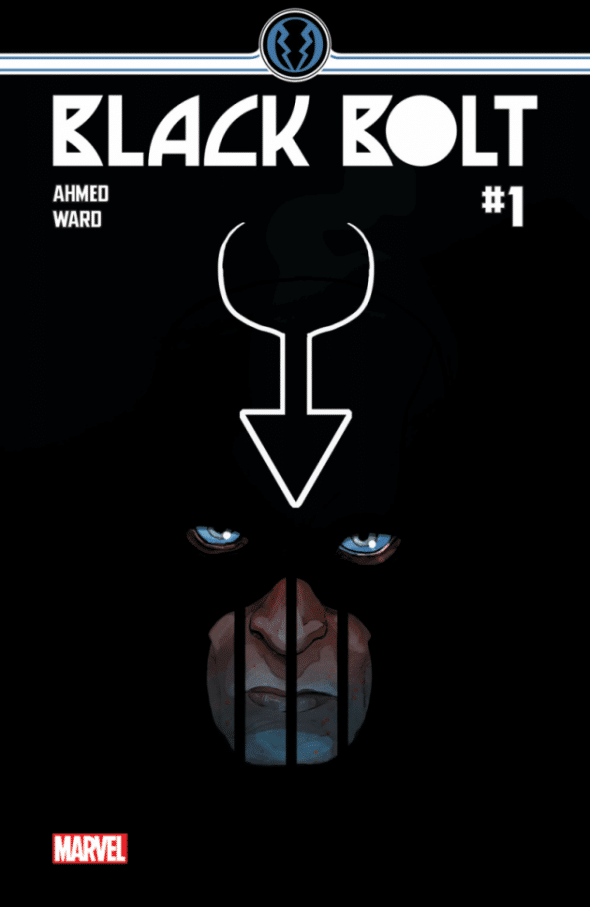 Artist Christian Ward signs BLACK BOLT #1 at Forbidden Planet on Saturday 6th May from 1 – 2pm as part of the Free Comic Book Day celebration.*
THE KING OF THE INHUMANS' FIRST SOLO SERIES!
Black Bolt imprisoned! But by who? And where exactly? The answers to both will shock you! But to learn those answers, Black Bolt must first win a fight to the death with a fellow inmate – The Absorbing Man! Award-winning science fiction writer Saladin Ahmed (Throne of the Crescent Moon) crafts a story as trippy as it is action-packed, with truly mind-bending art from the one and only Christian Ward!
After 10 years of encouraging London teenagers to draw anything other than comics, Christian Ward is now a full-time comic book artist, illustrator and writer. Alongside being the artist on Marvel's new BLACK BOLT series with writer Saladin Ahmed, as well as the regular cover artist on THE ULTIMATES, he is also the co-creator of ODY-C with Matt Fraction for Image Comics. He's also collaborated with writers such at Nick Spencer, Kieron Gillen and Margaret Atwood. Christian currently lives in Shrewsbury with his wife Catherine and a pug named Thor.
* Please note that the Black Bolt comics are not free – only FCBD Branded titles are free.
Forbidden Planet Birmingham Megastore
74 Bull Street, Birmingham, B4 6AD