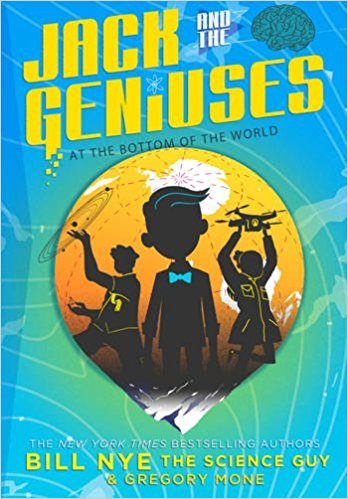 Bill Nye the Science Guy appears at Barnes & Noble on Thursday April 6, 2017 at 7:00 PM.
New York Times bestselling authors Bill Nye the Science Guy and Gregory Mone take middle-grade readers on a scientific adventure in the launch of an exciting new chapter book series 'Jack and the Geniuses.'
About this author:
Bill Nye is a scientist, engineer, comedian, and inventor. He has a BS in Mechanical Engineering from Cornell University where he studied under Carl Sagan, and worked on the 747 as an engineer at Boeing before creating and hosting his much-loved Emmy award-winning PBS/Discovery Channel show "Bill Nye the Science Guy." He holds three Honorary Doctorate degrees from Rensselaer Polytechnic Institute, Goucher College, and Johns Hopkins, and teaches at Cornell regularly as a visiting professor.
Barnes & Noble – Vernon Hills Shopping Center
680 Post Road, Scarsdale, NY 10583
914-472-0689