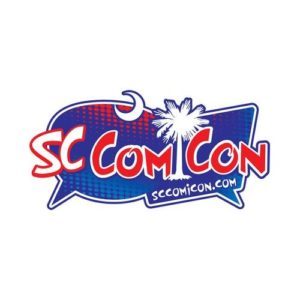 Convention Name
SC Comicon
Convention Website Address
http://www.sccomicon.com
This convention will take place:
Start Date (Format mm/dd/yyyy)
03/25/2017
End Date (Format mm/dd/yyyy)

03/26/2017

About This Convention
Hosted by Borderlands Comics and Games, SC Comicon is the Upstate's premier comics and pop-culture convention.

This family-friendly event in Greenville, SC has something for fans of all ages—from the top creators in comics and celebrity guests, to games, toys and collectibles, and cosplayers…plus plenty of events and contests for the kids.

Join us for the 2017 SC Comicon — our annual celebration of all things geek!

Venue Name and Address
TD Convention Center
1 Exposition Drive
Greenville, SC 29607
United States
Map It
Number of Dealer/Exhibitor Tables
300
Projected Attendance
15,000
Please select the Category that best describes the convention
Comic Books
Additional Categories

Anime
Gaming
Horror
Science Fiction and Fantasy
Collectibles

Guests
Shannon Purser, Spencer Wilding, Paul McGillion, Veronica Taylor, Mark Waid, Neal Adams, Frank Cho and MORE!