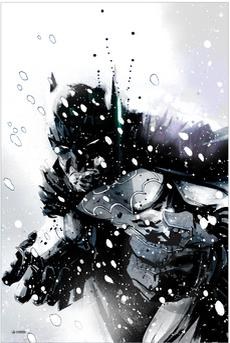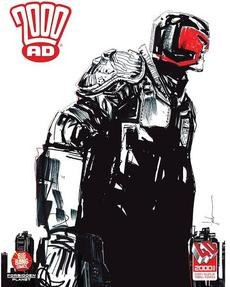 JOCK will be signing two sensational new exclusive Giclee Prints at the Forbidden Planet Newcastle Megastore on Saturday 25th March from noon to 1pm.
These two high quality giclee prints feature the cover art from All Star Batman #6. Both measure 20 x 36 inches and are printed on 300gms smooth cotton rag paper and are ONLY available from our Newcastle Megastore!
The Signed All-Star Batman #6 Print is limited to 100 Worldwide and will be £49.99. Also available is the Variant Edition, limited to 50 Worldwide and costing £54.99.
See more information about the prints on our Log Page.
PLUS: Also available at the event will be the Forbidden Planet/Big Bang Exclusive Variant of the 2000AD 40th Anniversary special, featuring Judge Dredd cover art by Jock.
Jock won the 2001 National Comics Award for Best New Talent (2000 AD) and was nominated for a 2006 Eisner Award (The Losers) and the 2012 Stan Lee Award for Best Artist (Detective Comics). Jock has created storyboards and concept art for numerous films including The Dark Knight Trilogy, Dredd, Star Wars VIII and the Oscar winning Ex Machina. His comics creations include Green Arrow, Batman, Wolverine, Constantine and Judge Dredd.
Forbidden Planet
49 Grainger Street Newcastle NE1 5JE
0191 261 9173