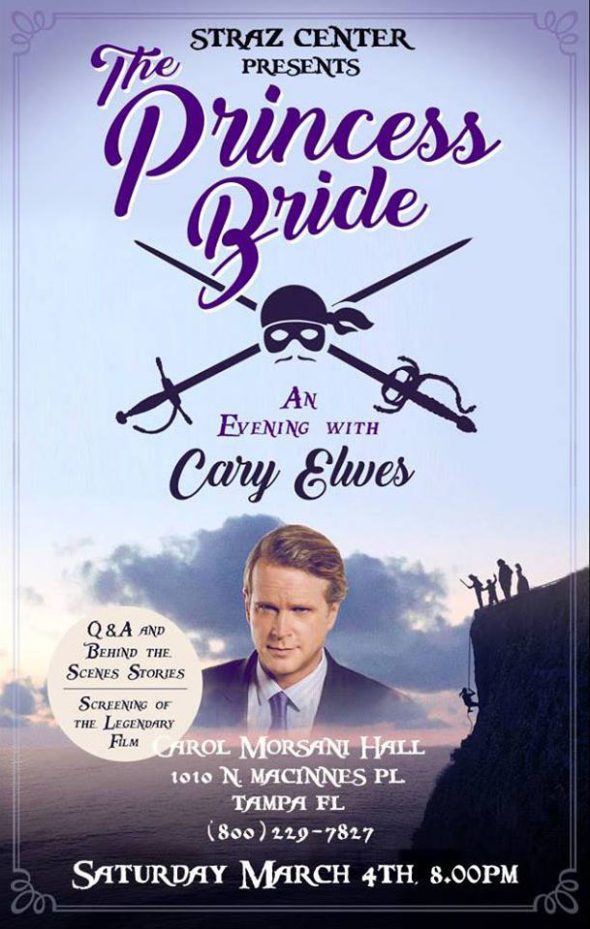 Actor Cary Elwes appears at the Straz Center on Saturday, March 4, 2017 at 8:00 PM for a screening of The Princess Bride followed by a Q&A.
Press Release:
Fans of The Princess Bride join the heroic Westley (actor Cary Elwes) in a behind-the-scenes look at life on and off the set of the iconic film. After a screening of the movie, Elwes engages in a moderated discussion on classic scenes, revealing never before shared secrets and tales of inconceivable antics!
Don't be a Humperdinck, make haste to see The Princess Bride: An Inconceivable Evening with Cary Elwes for a night you will always tweasure.
Note: A limited number of VIP packages are available and include the best seats in the house, a Meet and Greet with Cary Elwes and a signed copy of his best-selling book, As You Wish: Inconceivable Tales from the Making of The Princess Bride.
Straz Center for the Performing Arts
1010 N WC MacInnes Pl, Tampa, Florida 33602