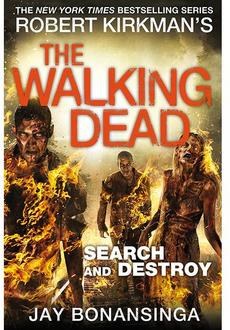 Meet The Walking Dead novelist Jay Bonansinga at Forbidden Planet's London Megastore on Monday 6th March at 6:00pm.
Jay Bonansinga is the New York Times bestselling author of The Walking Dead novels – four volumes in collaboration with the creator of the franchise, Robert Kirkman, and four volumes as solo author. He is also the author of fourteen original novels, including The Black Mariah, Shattered, Lucid, and Self Storage.
In 2009, Jay's directorial debut, Stash, starring Tim Kazurinsky and Marilyn Chambers, won top honors at three independent film festivals. Jay has also created or co-created the stories for a number of videogames in The Walking Dead universe.
Forbidden Planet London Megastore
179 Shaftesbury Avenue, London, WC2H 8JR
0207 420 3666