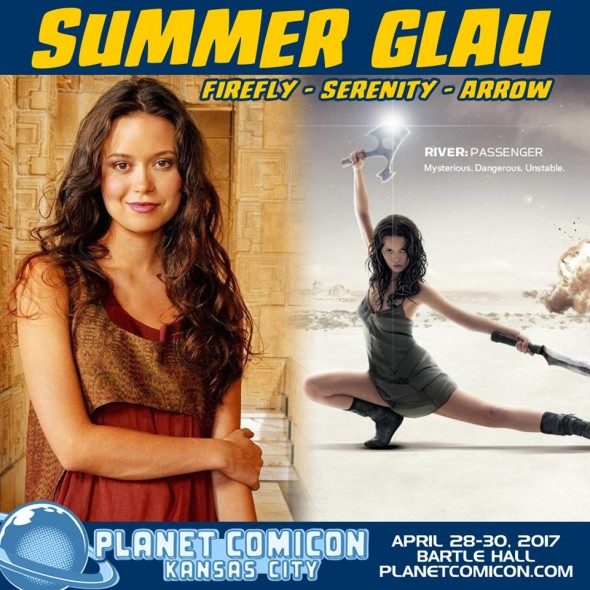 Firefly's Summer Glau announced to appear at Planet Comicon Kansas City on Saturday April 29 and Sunday April 30, 2017! Tickets are available for sale now at the link…
Summer Glau is an American prima ballerina and actress, who is best known for for her iconic characters River Tam in Joss Whedon's TV series Firefly and the feature film, Serenity and Cameron Philips in Terminator: The Sarah Connor Chronicles. She has also recently appeared as Isabel Rochev on the CW series Arrow.
She got her start in Joss Whedon's much acclaimed TV series Angel playing a cursed Prima Ballerina. Her other sci-fi credits include The 4400 as Tess, a schizophrenic who can control others with her mind and followed it with a return to the Whedonverse in Dollhouse as Echo's long lost nemesis, Bennet Halverson.
Previously announced guests include Felicia Day, Kevin Eastman, Amanda Conner, Jimmy Palmiotti, Chad Hardin, Jason Aaron, Bill Amend, Don Rosa, Rick Burchett, Phil Hester, Dennis Hopeless, Matt Kindt, and many more.