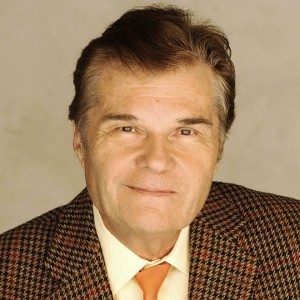 SF Sketchfest pays tribute to comedian Fred Willard, with an event moderated by Kevin Pollak and appearance by special guests Christopher Guest, Robert Klein, Laraine Newman and more on Sunday, January 22, 2017 at 7:30pm.
Fred Willard is an American Comedy Treasure and has been an important part of SF Sketchfest's history for 15 years, first attending the festival in its second year. Tonight we celebrate the man himself with a special panel with Fred and some of his collaborators from over the years, including Robert Klein, Christopher Guest, Laraine Newman and more, moderated by Kevin Pollak. A Second City and Ace Trucking Company alumnus, Fred Willard is known for his quick wit and improvisational expertise. He has appeared in over 70 films, including "Waiting For Guffman," "Best In Show," "This Is Spinal Tap," "Roxanne," "Anchorman: The Legend of Ron Burgundy" and "WALL-E." He has appeared in over 1,000 television episodes, from "Get Smart" and "Fernwood 2 Night" to "Everybody Loves Raymond" to "Modern Family."
Presented as part of SF Sketchfest! It's the city's greatest comedy festival, with a variety of sketch and improv, film and television tributes and reunions, solo performers, podcasts and stand-up comedy performers. See the greatest names live and in person!
Marines Memorial Theatre (MMT)
609 Sutter Street, San Francisco, CA 94102