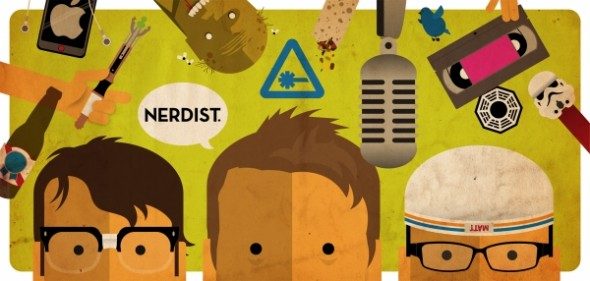 Chris Hardwick, Matt Mira, Jonah Ray, and special guests (TBA) appear for a live recording of the Nerdist Podcast on Saturday, January 21, 2017 at 10:00 PM.
One of the most influential comedy podcasts since the beginning of time (or since its debut in February of 2010, anyway), the Nerdist Podcast returns to SF Sketchfest to enjoy its burrito for a sixth time. This live episode will be recorded in the beautiful and historic Curran Theatre with your fearless hosts Chris Hardwick, Matt Mira, and Jonah Ray. If there ever was a podcast that started an empire, this is it. $35 (Note: Ticket price as listed on sfcurran.com includes all service and facility fees)
Presented as part of SF Sketchfest! It's the city's greatest comedy festival, with a variety of sketch and improv, film and television tributes and reunions, solo performers, podcasts and stand-up comedy performers. See the greatest names live and in person!
The Curran
445 Geary St, San Francisco, CA 94102