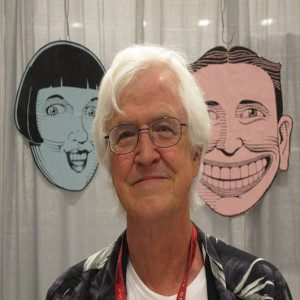 Press Release:
Legendary artist Rick Geary will speak at the ToonSeum about his career and new work in a FREE talk on Thursday, October 27th at 7:00 PM.
Geary began work in comics in 1977 and was for thirteen years a contributor to the Funny Pages of National Lampoon. His comic stories have also been published in Heavy Metal, Dark Horse Comics and the DC Comics/Paradox Press Big Books. His early comic work has been collected in Housebound with Rick Geary from Fantagraphics Books. During a four-year stay in New York, his illustrations appeared regularly in The New York Times Book Review. His illustration work has also been seen in MAD, Spy, Rolling Stone, The Los Angeles Times, The Old Farmer's Almanac, and American Libraries.
He has written and illustrated three children's books based on The Mask for Dark Horse and two Spider-Man children's books for Marvel. His children's comic "Society of Horrors" ran in Disney Adventures magazine. He was the artist for the new series of GUMBY Comics, written by Bob Burden, for which they received the 2007 Eisner Comic Industry Award for Best Publication for a Younger Audience. His graphic novels include three adaptations for the Classics Illustrated, and the nine-volume series A Treasury of Victorian Murder for NBM Publishing. The new series A Treasury of 20th Century Murder began in 2008 with "The Lindbergh Child." His other historically-based graphic novels include Cravan, written with Mike Richardson, and J. Edgar Hoover: A Graphic Biography.
Toonseum
945 Liberty Avenue, Pittsburgh, PA 15222
412-232-0199