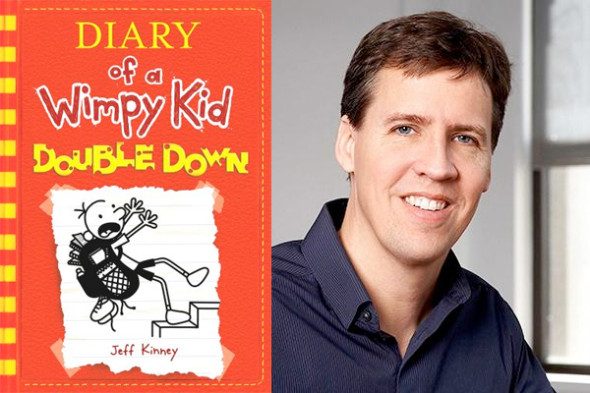 Bestselling author Jeff Kinney appears at the Avalon Theatre Tuesday, November 1, 2016 at 6:30 p.m.
Double the laughter. Double the trouble. Double the fun. Diary of a Wimpy Kid: Double Down
Attend the North American launch of the newest book in the Diary of a Wimpy Kid series!
In Greg Heffley's latest adventure, he is fighting the good fight against his mom's mission to get him to stop playing video games and explore his creative side. That may be the biggest scare of Greg's Halloween season, but the traditional creepy elements of the holiday also abound and create a constant threat of more frights. A tastier side of Halloween—a bag of gummy worms—may just provide the inspiration to solve all Greg's problems. Would making a movie show his mom that he can be creative and a dedicated gamer at the same time?
1 book and 1 ticket: $19.75
1 book and 2 tickets: $24.75
1 book and 3 tickets: $29.75
Avalon Theatre
5612 Connecticut Ave. NW, Washington, DC 20015
(202) 966-3464