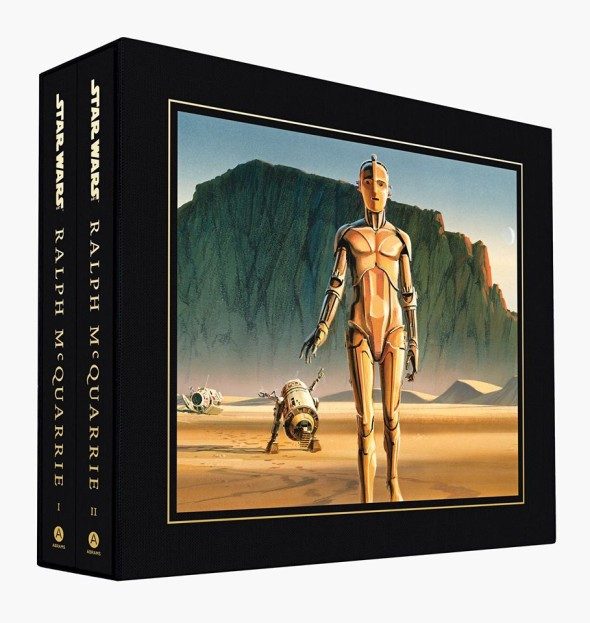 Join authors Brandon Alinger, Wade Lageose, and David Mandel as they discuss and sign Star Wars Art: Ralph McQuarrie at the Grove on Wednesday, November 9th at 7:00 PM!
This event is open to all but priority seating and access to the signing line will be granted to customers who purchase Star Wars Art: Ralph McQuarrie from Barnes & Noble at The Grove beginning Wednesday, November 9th at 9am.
Ralph McQuarrie is the most iconic artist in the history of Star Wars. He worked hand-in-hand with George Lucas to help establish the saga's visual aesthetic, its inimitable look and feel. Beyond designing Darth Vader, C-3PO, and R2-D2, McQuarrie produced hundreds of pieces of Star Wars artwork, including conceptual paintings, costume designs, storyboards, and matte paintings, as well as posters, book covers, and album covers—even Lucasfilm's annual holiday cards—all rescanned and rephotographed for this book.
About the Authors:
Brandon Alinger is the chief operations officer of the Los Angeles branch of Prop Store and the author of Star Wars Costumes: The Original Trilogy.
Wade Lageose is a graphic designer/artist who specializes in the entertainment field.
David Mandel is an Emmy– and Writers Guild Award–winning writer for Saturday Night Live (1992–95), Seinfeld, and Curb Your Enthusiasm. He currently serves as executive producer and showrunner of HBO's Veep.
Barnes & Noble – The Grove
189 The Grove Dr, Ste K 30, Los Angeles, California 90036
(323) 525-0270