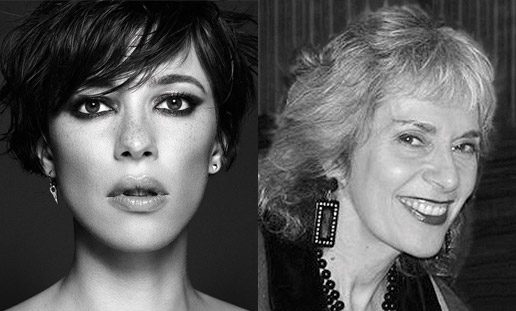 Actor Rebecca Hall appears at the 92nd Street Y, moderated by Annette Insdorf, for a Preview Screening of "Christine" on Wednesday, September 21, 2016 at 7:15 PM.
Press Release:
Reel Pieces guest Rebecca Hall, is bound to receive Best Actress nominations for her performance in Christine.
After playing Vicky in Woody Allen's Vicky Cristina Barcelona and David Frost's partner Caroline in Frost/Nixon, she was the heart of the ensemble casts of Ben Affleck's The Town and Nicole Holofcener's Please Give. She co-starred with Johnny Depp in Transcendence as well as Robert Downey, Jr. in Iron Man 3 and played Jason Bateman's wife in Joel Edgerton's suspenseful directorial debut The Gift.
Hall starred in the miniseries Parade's End on HBO, earning a BAFTA TV Award nomination for Leading Actress, and a Critics' Choice nomination for Best Actress. She has received multiple awards for her theatre work.
Christine, directed by Antonio Campos from a script by Craig Shilowich, is a tense drama based on the true story of Christine Chubbuck. Rebecca Hall is superb as the tightly wound TV reporter yearning to do meaningful news n 1974 Florida. The supporting cast includes Michael C. Hall (Dexter, Six Feet Under), Tracy Letts (Homeland, playwright of August: Osage County), Maria Dizzia (Orange is the New Black) and Timothy Simons (Veep). The review in Variety noted, "her performance bears improbable comparison with Natalie Portman's Oscar-winning Black Swan turn as a study of self-disarrangement from the inside out, similarly motivated by myopic professional pressure."
92nd Street Y
1395 Lexington Avenue, New York, New York 10128
212-415-5500