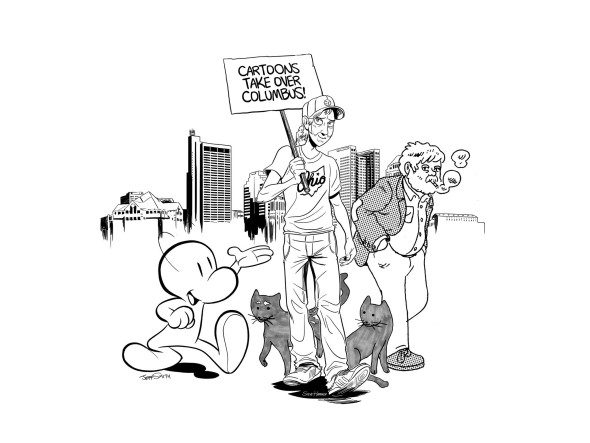 Laughing Ogre Comics hosts a benefit signing in conjunction with Cartoon Crossroads Columbus on Saturday August 27, 2016!
Jeff Smith will be signing the new Bone: Coda from Noon until 2:00 PM.
Ken Eppstein, Rich Trask, and Steve Hamaker will be signing from Noon until 3:00 PM.
Lauren McCallister, Tom Williams, Dara Naraghi, and Noah Van Sciver will be signing from 3:00 until 6:00 PM. That's a lot of talent for just one day! An exclusive print and other items will be available to support Cartoon Crossroads Columbus!
Laughing Ogre Comics
4258 N. High Street Columbus, OH 43214
(614) 267-6473