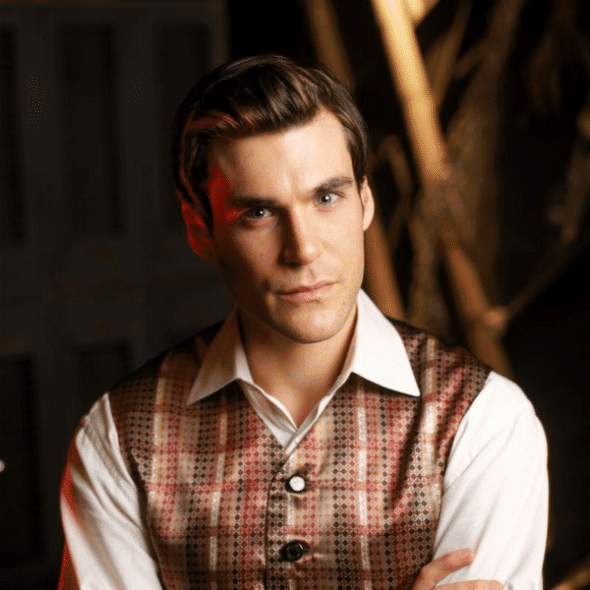 Press Release:
"Firefly", "Arrow" Veteran Sean Maher To Attend Grand Rapids Comic-Con
Sean Maher is well known to television and film audiences for his role as 'Dr. Simon Tam' in Joss Whedon's feature Serenity. The film was based on the critically acclaimed TV series "Firefly".
He moved to Los Angeles after landing the coveted title role in the FOX drama "Ryan Caufield: Year One." Upon the cancellation of that series Maher secured a holding deal with FOX and collaborated with the network on the well loved series "Party Of Five" as well as Darren Star's "The $treet". Additional TV credits include "The Mentalist", "Human Target," and "Warehouse 13".
In 2011 while playing closeted gay man Sean Beasely in 1960s Chicago on NBC's provocative "The Playboy Club" Maher used the role as a platform to come out publicly as a gay man himself. Entertainment Weekly graciously covered the story and Maher regards that decision as one of the highlights of his professional career.
Sean most recently appeared in the season two finale of "Looking" for HBO, directed by Andrew Haigh. Additionally, he was seen recurring as Mark Scheffer (aka Shrapnel) on the hit series "Arrow" for The CW. Maher won praise for his portrayal of 'Don John' in Joss Whedon's feature film adaptation of Shakespeare's Much Ado About Nothing and can be seen starring in the upcoming indie sci-fi feature ISRA-88. He is also the voice of 'Nightwing' for the Warner Bros / DC Comics animated universe, including Batman Vs. Robin, Batman: Bad Blood, and Justice League Vs. The Teen Titans.
Maher can also be found on the internet playing himself in the web series "Con Man" starring fellow "Firefly" alumni Alan Tudyk and Nathan Fillion.
"We are pretty thrilled that Sean is coming to the show," said event director Mark Hodges. "Guests from 'Firefly' are requested by the fan base all the time, and it is great that we are able to help fill that need this year. In addition, his roles in 'Arrow' and the DC Comics animated films also fit in quite well with the Grand Rapids Comic-Con so we are really looking forward to his appearance."
The Grand Rapids Comic-Con will be held on October 21-23, 2016, at the DeVos Place in Grand Rapids, Michigan. Other TV and movie celebrities attending include "Game Of Thrones" veteran Julian Glover, "Star Trek: The Next Generation" alumni Denise Crosby, and Hellboy sidekick Doug Jones.
More information: www.grcomiccon.com
Facebook: www.facebook.com/grandrapidscomiccon
Facebook Event Page: https://www.facebook.com/events/249963528708213/
Twitter: www.twitter.com/grcomiccon
Pinterest: www.pinterest.com/grcomiccon