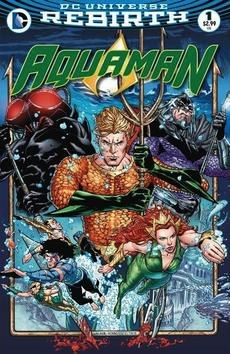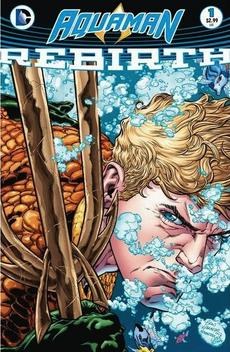 Press Release:
DAN ABNETT will be signing AQUAMAN #1 and AQUAMAN: REBIRTH #1 at the Forbidden Planet London Megastore on Wednesday 22nd June from 6:00 – 7:00 PM.
Aquaman returns in two fantastic new DC Rebirth titles!
In Aquaman: Rebirth, we meet Arthur Curry who walks in two worlds but can find a home in neither. The King of Atlantis looks to reconcile his split heritage as he embarks on a new mission that may finally make him choose between his two paths.
And in Aquaman #1 'The Drowning', Black Manta is back, and as Aquaman attempts to broker lasting peace between Atlantis and the surface world, his greatest foe engineers a plan to destroy everything and everyone the undersea hero loves.
"As the leader of a world power," writer Dan Abnett says, "Arthur believes it's time Atlantis became part of the global community. Atlantis has been on the outside for too long: feared, mysterious and misunderstood. But that means getting the world used to Atlantis…and vice versa.
Dan Abnett is a novelist and award-winning comic book writer. He has written twenty-five novels for the Black Library, including the acclaimed Gaunt's Ghosts series and the Eisenhorn and Ravenor trilogies, and, with Mike Lee, the Darkblade cycle. His Black Library novel Horus Rising and his Torchwood novel Border Princes (for the BBC) were both bestsellers.
Forbidden Planet London Megastore
179 Shaftesbury Avenue, London, WC2H 8JR
0207 420 3666