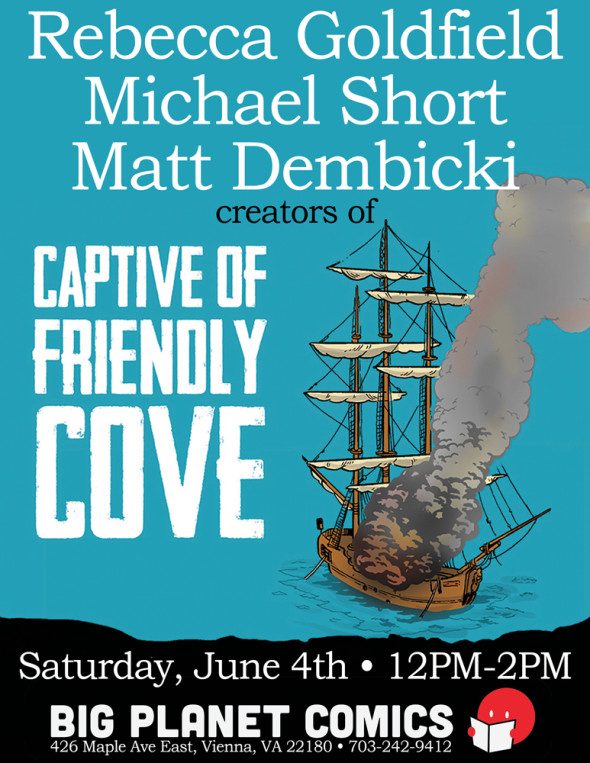 Press Release:
Big Planet Comics is excited to welcome Rebecca Goldfield, Michael Short, and Matt Dembicki, the creators of Captive of Friendly Cove, on Saturday, June 4, 2016 at noon.
From the creators of the award-winning "Trickster" and "District Comics," comes another graphic novel about adventure and tribal life. Based on John Jewitt's journals, Captive of Friendly Cove tells the story of Jewitt after his ship is burned and his shipmates killed. Jewitt lived as a captive of the Mowachaht Indians for three years on the west coast of Vancouver Island. Readers can follow Jewitt's adventures in this graphic novel as he plies his skills as a blacksmith, saves the life of his only remaining crew member, and comes up with a strategy to free them both.
All three creators are local and awesome! Come out and meet them and pick up a copy of this great comic.
Big Planet Comics
426 Maple Ave. E, Vienna, VA 22180
703-242-9412