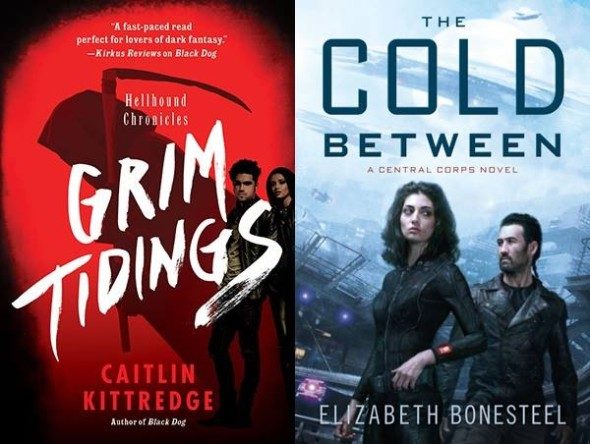 Caitlin Kittredge and Elizabeth Bonesteel appear at Pandemonium Books & Games on Thursday, April 14, 2016 at 7:00 PM!
Caitlin Kittredge has written fifteen novels for adults and teens, including the award-winning Iron Codex trilogy. She also writes the horror comic Coffin Hill for DC/Vertigo. Caitlin lives in Massachusetts with several spoiled cats and a vast collection of geeky ephemera. When she's not working she enjoys fixing up her 1881 Victorian house and reading extremely nerdy nonfiction books about serial killers, the Cold War, fringe science, and anything else that strikes her fancy. She is releasing GRIM TIDINGS, the follow-up to her Urban Fantasy novel Black Dog, on April 19.
Elizabeth Bonesteel began making up stories at the age of five, in an attempt to battle insomnia. Thanks to a family connection to the space program, she has been reading science fiction since she was a child. She currently works as a software engineer, and lives in central Massachusetts with her husband, her daughter, and various cats. Massachusetts has been her home her whole life, and while she's sure there are other lovely places to live, she's quite happy there. Her debut novel, THE COLD BETWEEN, goes on-sale on 3/8, and it's really racking up amazing reviews (it's gotten raves from Publishers Weekly and Booklist, and has a starred review from Library Journal on the way!).
Pandemonium Books & Games
4 Pleasant Street, Cambridge, MA 02139
(617) 547-3721