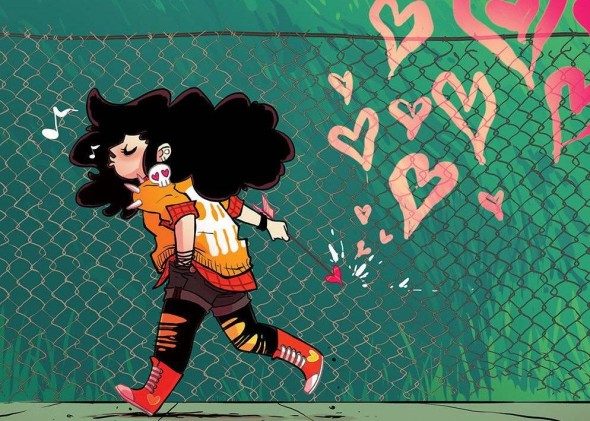 Meet writer Sam Humphries at Portland TFAW on Friday, February 19, 2016 from 6:00 to 8:00pm.
Sam will be visiting Portland and signing the first issue of his newest series, Jonesy from BOOM! Studios. Jonesy is the story of a teenager with the power to make anyone fall in love. Anyone. With anything. She's a cupid in plaid. With a Tumblr. There's only one catch–it doesn't work on herself.
Humphries is best known his recent work on Marvel's Star-Lord and Ultimates comic book series, but rose to fame with his self-published work with Our Love is Real and Sacrifice. The premiere issue of Humphries' new series will be available for purchase at the event, as well as a selection of his other work. The first 30 people to purchase Jonesy #1 at the event will receive a free lithograph.
Things From Another World
2916 NE Broadway, Portland, OR 97232
(503) 284-4693