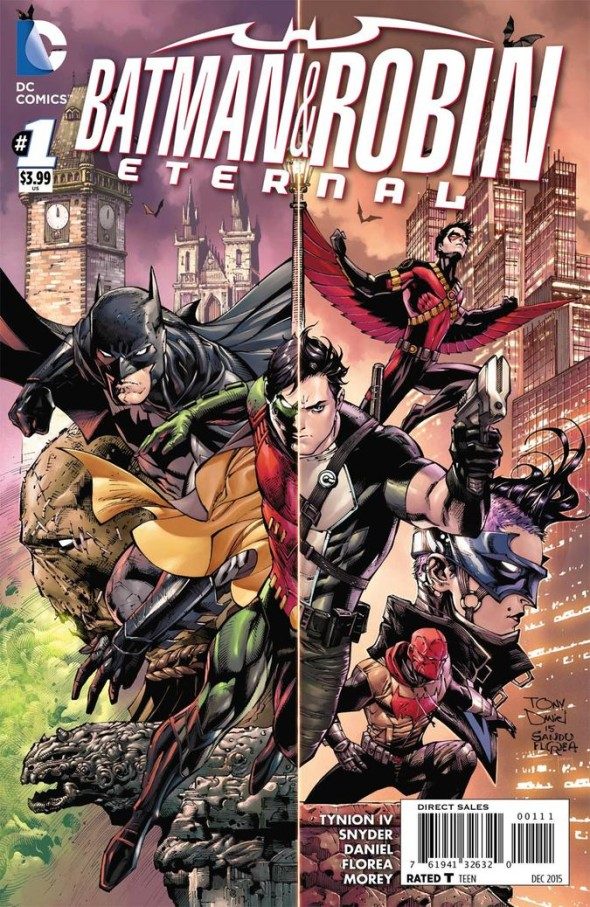 Writer/Artist Tony S. Daniel appears at Famous Faces and Funnies on Saturday, January 30, 2016 from noon till 4:00 PM!
Tony is currently working on Deathstroke and Batman & Robin Eternal, and has worked on books such as Detective Comics (he wrote and drew the story where the Joker's face was cut off in Detective Comics Vol 1), Spawn, Batman, Flash, Teen Titans, Justice League, Superman/Wonder Woman, X-Force and more!
The Riley and Kimmy Show will also be joining us to talk comics with you. You can check out their daily podcast at the link.
You can also catch Tony Daniel at the Orlando Toy & Comic Con on Sunday, January 31 alongside DARWYN COOKE, BILLY TUCCI, JOHN LAYMAN, AMANDA CONNER & JIMMY PALMIOTTI! FFF will be there with a few tables, so we hope you can join us! Tickets are on sale at the store now for only $15 each!
Famous Faces and Funnies
3020 New Haven Avenue W, West Melbourne, FL 32904
(321) 259-3575