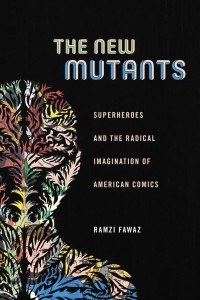 Press Release:
Join Wisconsin English professor Ramzi Fawaz at the Strand Book Store on Thursday, January 28, 2016 at 7:00 PM as he discusses his brand-new, paradigm-shifting study of the comic book form, The New Mutants: Superheroes and the Radical Imagination of American Comics. Dissecting the history of the medium through the lens of queer theory, Fawaz delves into the creation and composition of such seminal series as X-Men and Fantastic 4 and finds a history of selves deconstructed and rebuilt on the page.
Joining Fawaz in discussion is Phil Jimenez, acclaimed artist artist and writer known for his work on Infinite Crisis, The Invisibles, Wonder Woman, X-Men, and many other beloved series.
Buy a copy of The New Mutants or a $15 gift card in order to attend this event.
Strand Book Store
828 Broadway, New York, NY, 10003-4805
(212) 473-1452