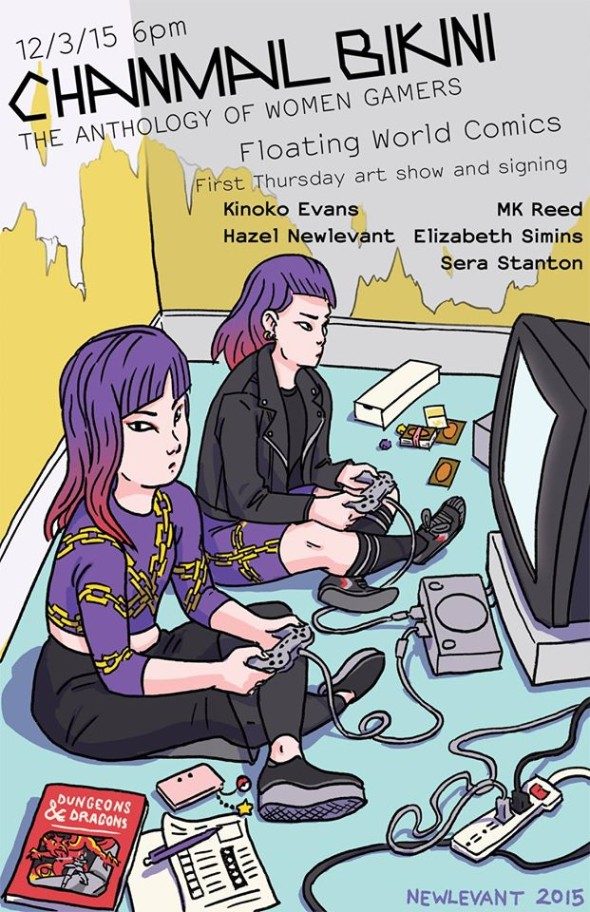 Join Hazel Newlevant, Kinoko Evans, Sera Stanton, Elizabeth Simins, and MK Reed at Floating World Comics for a release party and group art exhibit on Thursday, December 3rd at 6:00 PM.
Chainmail Bikini is an anthology of comics by and about female gamers! 40 cartoonists have contributed comics about the games they're passionate about—from video games to tabletop role-playing to collectible card games. The comics in Chainmail Bikini explore the real-life impact of entering a fantasy world, how games can connect us with each other and teach us about ourselves.
Chainmail Bikini is edited by Hazel Newlevant (If This Be Sin), and features a cover illustration by Hellen Jo and comics by established talents and rising stars including Annie Mok, Jane Mai, Molly Ostertag, MK Reed, and Sophie Yanow.
Floating World Comics
400 NW Couch Street, Portland, OR 97209
(503) 241-0227