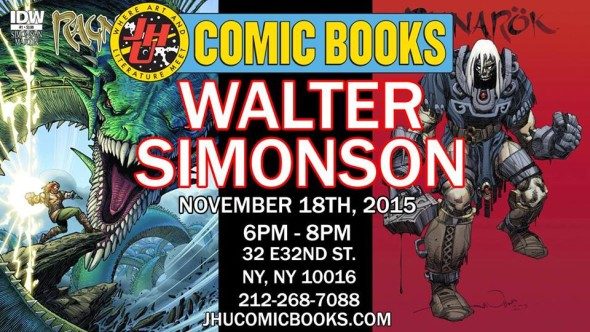 Walter Simonson appears at JHU Comic Books on Wednesday, November 18, 2015 from 6:00 – 8:00 PM to sign IDW's collected edition of RAGNAROK: LAST GOD STANDING!
Ragnarök…the Twilight of the Gods in Norse mythology…the destruction of the Nine Worlds. And now, three hundred years later, the birth of vengeance. Walter Simonson returns to comics in this stunning all-new series.
**Purchase of Ragnarok: Last God Standing required for participation in signing event.
JHU Comic Books MANHATTAN
32 East 32nd Street, New York, NY 10016
(212) 268-7088