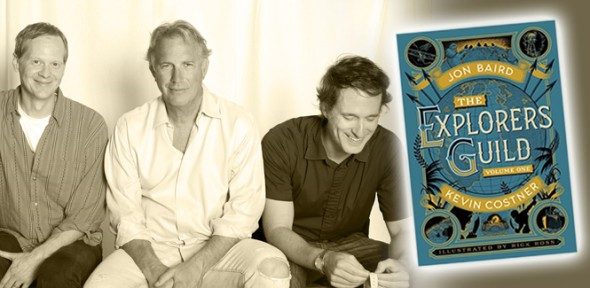 Kevin Costner, Jon Baird, and Rick Ross appear at Politics & Prose Saturday, October 24, 2015 at 1:00 p.m. to discuss their new book THE EXPLORERS GUILD.
Costner, the actor, director, and producer, created The Explorers Guild with his Horizon co-writer, Jon Baird, who is a former editor of Harvard Lampoon and author of Day Job and Songs From Nowhere Near the Heart. With illustrations by Rick Ross, creator and publisher of the online anthology Agitainment Comics, the book introduces a group of twentieth-century questers as they comb the known world for the lost cities of legend.
Novelist Keith Donohue, author of four novels, including The Boy Who Drew Monsters, will moderate the discussion.
There is no public signing at this event. All books will be pre-signed by the author.
Politics & Prose
5015 Connecticut Ave NW, Washington, DC 20008
202-364-1919