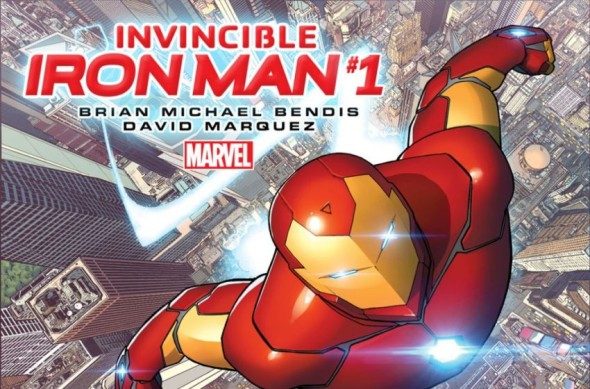 Press Release:
Things From Another World is thrilled to announce a signing with David Marquez, the artist behind Marvel's all-new all-different Invincible Iron Man. Be sure to visit the Portland TFAW on Wednesday, October 7th from 7:00 to 10:00 p.m. to purchase the debut issue of this exciting new series and get them signed by David Marquez, while enjoying free beer (for those 21 or older with valid ID) and food!
Brian Michael Bendis and David Marquez previously collaborated on Ultimate Comics Spider-Man. Now, they are teaming up for Invincible Iron Man, which finds Tony Stark at a crossroads following the universe-changing events of Secret Wars. This new ongoing series will feature new armor, new villains, and a new love interest. Plus, we get to find out who Tony's birth parents are!
Copies of Invincible Iron Man #1 and other titles featuring the art of David Marquez will be available for purchase at the event. Sketch variants will also be available for purchase.
Things From Another World
2916 NE Broadway, Portland, OR 97232
(503) 284-4693