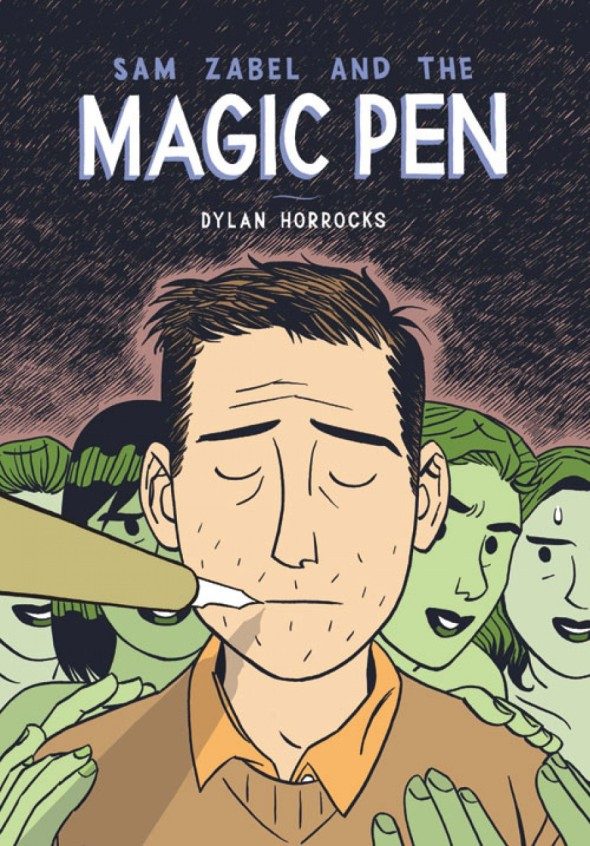 Dylan Horrocks appears at Magers & Quinn on Monday, September 28, 2015 at 7:00 PM to present and sign his new graphic novel Sam Zabel and the Magic Pen!
Press Release:
Kicking off his first US book tour in over a decade, cartoonist Dylan Horrocks returns triumphantly to the comics scene with the critical hit, Sam Zabel and His Magic Pen, out now with Fantagraphics Books. Horrocks's talent for giving multifaceted depth and life to his characters is why Multiversity Comics has called him "one of the most important cartoonists working in comics."
Acclaimed cartoonist Dylan Horrocks returns with a long-awaited new graphic novel, the first since his perennial classic, 1998's Hicksville.
Cartoonist Sam Zabel hasn't drawn a comic in years. Stuck in a nightmare of creative block and despair, Sam spends his days writing superhero stories for a large American comics publisher and staring at a blank piece of paper, unable to draw a single line. Then one day he finds a mysterious old comic book set on Mars and is suddenly thrown headlong into a wild, fantastic journey through centuries of comics, stories, and imaginary worlds. Accompanied by a young webcomic creator named Alice and an enigmatic schoolgirl with rocket boots and a bag full of comics, Sam goes in search of the Magic Pen, encountering sex-crazed aliens, medieval monks, pirates, pixies and — of course — cartoonists. Funny, erotic, and thoughtful, Sam Zabel and the Magic Pen explores the pleasures, dangers, and moral consequences of fantasy.
Dylan Horrocks lives in New Zealand with his wife and two sons. He is the author of the award-winning graphic novel Hicksville and the comic book series Pickle and Atlas, and has also written for DC Comics and Vertigo, including Hunter: the Age of Magic and Batgirl.
This event is free and open to the public
Magers and Quinn Booksellers
3038 Hennepin Avenue S, Minneapolis, MN 55408
tel: 612.822.4611