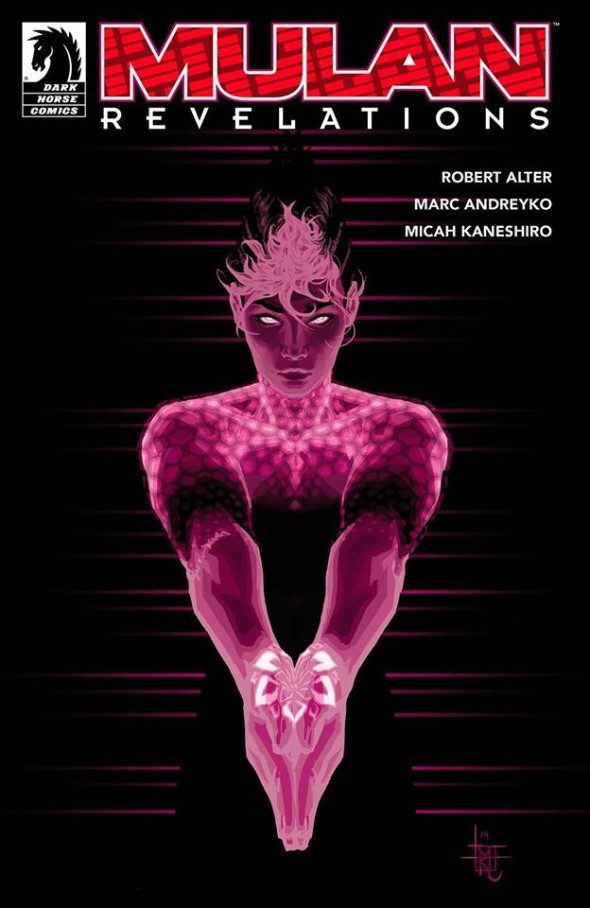 Press Release:
Things From Another World is excited to announce a signing with Marc Andreyko, the writer behind the Mulan: Revelations miniseries published by Dark Horse Comics. Be sure to visit the Portland TFAW store on Wednesday, September 16th from 5:00 to 8:00 p.m. to meet this talented writer in person.
Marc Andreyko is best known for writing DC's Batwoman and Manhunter. Now he is teaming up with artist Micah Kaneshiro (Blackout, Broken Pieces) and newcomer creator Robert Alter to bring a new twist to a beloved legend.
Centuries after her ancestor and namesake fought for China, a new Mulan has been chosen by the ancient Chinese Immortals to fight in a final battle for the world. Mulan: Revelations blends together Chinese martial arts and futuristic cyberpunk styles to tell an exciting story of a warrior awakened to stop a deadly new virus threatening humanity.
The latest issues of Mulan: Revelations will be available for purchase at the event. Stop by the Portland TFAW on September 16th from 5:00 to 8:00 p.m. to meet Marc and learn more about the series!
Things From Another World
2916 NE Broadway, Portland, OR 97232
(503) 284-4693