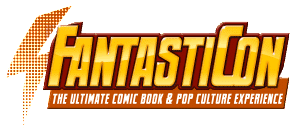 Convention Name
Fantasticon Toledo
Convention Website Address
http://www.fantasticon.net/
This convention will take place:
Start Date (Format mm/dd/yyyy)
04/16/2016
End Date (Format mm/dd/yyyy)
04/17/2016
About This Convention
The Fantasticon is a mid-size show created for true comic book and pop culture collectors. The fans that come to our shows are true collectors that are looking for those rare items for their personal collections. We pride ourselves on having great dealers and artists at all of our shows. If you collect it, you will find it at a Fantasticon Show. We are also very proud of the fact that our admission price is the lowest of any of the other shows, and the cost for being an exhibitor or artist at the Fantasticon is far less than any other comic cons out there. Fantasticon is continuing to grow – look out for a show near you!
Venue Name and Address
SeaGate Convention Centre
401 Jefferson Ave
Toledo, Ohio 43604
United States
Map It
Please select the Category that best describes the convention
Comic Books
Additional Categories

Horror
Science Fiction and Fantasy
Collectibles

Guests
TBA – check Fantasticon.net for details!