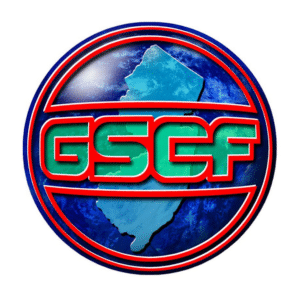 Press Release:
UPCOMING GARDEN STATE COMIC FEST DOUBLES IN SIZE TO FEATURE COMIC NOTABLES
Featuring many top flight comic creators, vendors and cosplayers like Greg Hildebrandt (Star Wars, Magic the Gathering), Neal Adams (Batman, X-Men), Amy Chu (Wonder Woman) Alex Saviuk (Spider-Man, Superman), Ethan Van Sciver (The Flash, New X-Men), and Joe Staton (Green Lantern, Justice Society of America) and writers like Larry Hama (GI Joe, Wolverine) and Erica Schultz (Revenge, M3). The Garden State Comic Fest will be holding what promises to be New Jersey's best Summer comic book convention from Saturday, July 25th to Sunday, July 26th at the William G. Mennen Sports Arena in Morristown, New Jersey.
"We also have some of the top comic book dealers in the world like Metropolis Collectibles, owners of the $3.2 Million first appearance of Superman comic book, and Dave's American Comics, as well as Jersey stores like Zapp! Comics, Fat Moose and East Side Mags," said promoter and founder Dave O'Hare.
"At its heart the GS Comic Fest is going to be a good old fashioned comic book convention that's fun, fan friendly and affordable. We will have new and rare comics, art, toys and other collectibles," O'Hare said.
"We decided to move locations to the Mennen Sports Arena, increasing our size to almost 25,000 square feet and over 200 tables and booths," said Sal Zurzolo, O'Hare's co-owner/promoter. "That along with the switch from one to two days allows us to bring in more A-plus exhibitors."
"At The Garden State Comic Fest you can diversify your portfolio by investing in valuable collectibles," O'Hare noted. "Wannabe artists can get advice from our published professionals. Individuals can sell their comics, get lucky and win a door prize or enter and win over a thousand dollars in prizes in the costume contest, art contest, and trivia contests."
Also featured will be nationally renowned cosplayers (costume players), coming from around the country like BelleChere and Mikomi Chan, plus local favorites like Ruby Rinekso and Brea Biaa.
With free parking for attendees the two-day Garden State Comic Fest will take place from Saturday, July 25th to Sunday, July 26th at the William G. Mennen Sports Arena in Morristown, New Jersey. Single admission tickets range from $13-$65.  Tickets are available on-line and will be available at the door. For more information, log onto: www.gardenstatecomicfest.com or https://www.facebook.com/Gardenstatecomicfest.