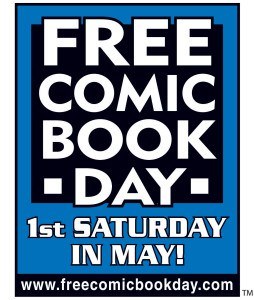 Jeff Shultz, Richard Maurizio, and Bob Noberini appear at That's Entertainment on Saturday May 2nd to celebrate Free Comic Book Day from 11:00 AM – 5:00 PM.
As is tradition, the store will be giving away five free comics from a wide array of special releases made specifically to help celebrate the day. Over the years companies like Marvel and DC have used this event to launch their next big so be sure to check out this years selections! Customers are encouraged to come in early as some quantities of free comics are limited.
Special Guest Artists
Jeff Shultz – Artist of Archie, Betty and Veronica, and Jughead
Richard Maurizio – Artist of Looney Tunes, Animaniacs, Thunder Agents, and more.
Bob Noberini – well known for his dynamic superhero style
Artists will be showing their work offering signatures and drawing one free sketch for our customers.
That's Entertainment 
56 John Fitch Hwy, Fitchburg, MA 01420
978-342-8607