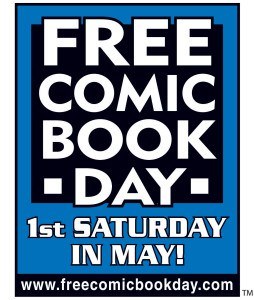 Steve Lieber, Jonathan Case, Dan Schkade, Jeremy Colwell, Anina Bennett, and Paul Guinan appear at I Like Comics on Saturday May 2nd for Free Comic Book Day!
10am – 12pm: Jonathan Case (Batman '66) & Steve Lieber (Superior Foes of Spider-Man)
12pm – 2pm: Dan Schkade (San Hannibal) & Jeremy Colwell (IDW, Dark Horse)
2pm – 4pm: Anina Bennett & Paul Guinan (Boilerplate, Heartbreakers)
Artists will be bringing prints, sketchbooks and original art. Sketch availability and prices will vary from artist. Plus there will be Huge Sales, a Costume Contest, and a selection of Free Comics!
I Like Comics
1715 Broadway Street, Vancouver, Washington 98663
(360) 852-8890