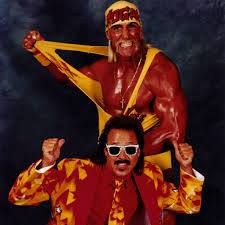 MegaCon is pleased to announce that professional wrestling icon Hulk Hogan will be taking part in a special event, Hulk Hogan: Uncut, moderated by the "Mouth of the South" Jimmy Hart. Get to hear behind the scenes stories from Hulk Hogan's career and life on the road, with a special fan Q&A with Hulk Hogan.
This special 90 minute event, will take place on Saturday, April 11th in the Valencia Ballroom A-C from 7:30 PM – 9:00 PM. This is a Special Event, and requires a separate admission ticket to attend. MegaCon wristband required. No autographs will be given out at this event.
Don't wait, tickets are limited and are on sale now. Visit MegaCon's website to purchase.
Hulkamaniacs Package: LIMITED
Cost: $150.00
Includes: (1) VIP Hulk Hogan Badge, Personal Meet and Greet with Hulk Hogan after the main event (Room Location TBD), (1) Personal Photo Op with Hulk Hogan with your own camera and VIP seating in the first (3) rows.
Champions Seating: Reserved Seating in Rows 4-6
Cost: $60.00
General Admission:
Cost: $40.00
Family Four-Pack: General Admission Seating
Cost: $125.00