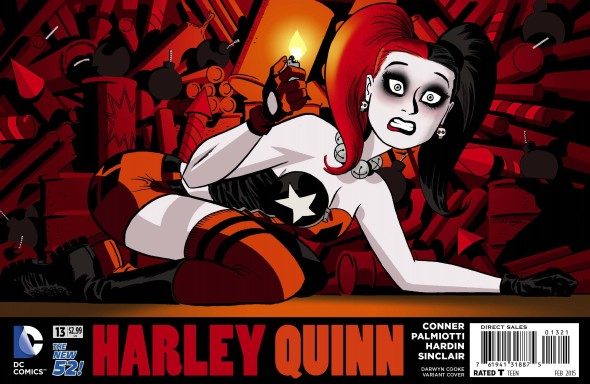 Press Release:
Come to Baltimore's Inner Harbor for the 16th annual Baltimore Comic-Con on September 25-27, 2015 at the Baltimore Convention Center! We are excited to welcome to our show returning guests Amanda Conner, Darwyn Cooke, Jimmy Palmiotti, and Frank Tieri.
Working in the comics industry since the late 1980s, Amanda Conner got her start working for major publishers like Marvel Comics on Solo Avengers and Excalibur, and Archie Comics on Archie and The Adventures of Bayou Billy. As her career progressed, she worked for a number of noteworthy titles at smaller comics companies, including Soulsearchers and Company for Claypool and Vengeance of Vampirella at Harris. She has since had an extensive illustration career, both in and out of comics, and her latest industry work can be seen on DC Comics' Convergence and Convergence: Action Comics covers, and on Harley Quinn, where she is providing both art and writing (with her husband, Jimmy Palmiotti).
Last with us in 2008, Darwyn Cooke made his mark in the comics industry after working in animation such notable series as Batman: The Animated Series, Superman: The Animated Series, and Batman Beyond. His initial success at DC Comics on the graphic novel Batman: Ego parlayed into further work on Marvel's X-Force, Wolverine/Doop, and Spider-Man's Tangled Web. He later went on to work on such noteworthy titles as DC's Just Imagine…, Detective Comics, DC: The New Frontier, and Solo. More recently, Cooke has been the cartoonist behind IDW's Richard Stark's Parker series of graphic novels as well as work on a number of DC's Before Watchmen series and variant covers for Action Comics, Convergence, and Harley Quinn.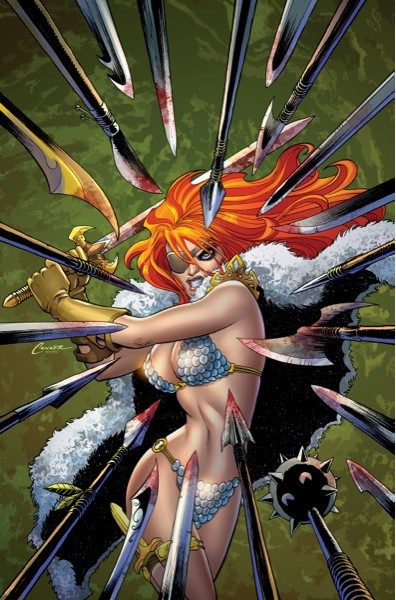 Jimmy Palmiotti is renowned in the comics industry as a writer, artist, and editor. Originally working as an inker, he has since gone on to contribute to major titles and runs at comic companies large and small. He co-founded Event Comics in the mid-1990s, where he worked on titles such as Ash and Painkiller Jane. He later moved to Marvel Comics, working on the launch of their Marvel Knights line with the "Guardian Devil" storyline in Daredevil. In addition to co-writing DC Comics' Harley Quinn with his wife, Amanda Conner, he also writes their Batwing: Future's End and Star Spangled War Stories featuring G.I. Zombie (both with writing partner Justin Gray), and BOOM! Studios' Palmiotti & Brady's The Big Con Job.
Writer Frank Tieri has established a strong voice in the comics industry, working for many publishers and injecting his unique style along with amusing references to popular culture . He has contributed to a broad range of titles across many publishers, including Marvel's Iron Man, Captain America, Amazing Spider-Man, and Punisher: Noir, DC's Batman, Detective Comics, Hawkman, and Grifter, Dynamite Entertainment's Red Sonja: The Black Tower, and Top Cow's The Darkness. His latest work can be found in DC Comics' Convergence: Suicide Squad, Convergence: Justice League, and Arkham Manor: Endgame, and Marvel's AXIS: Revolutions.
"It's been too long since we've seen Darwyn, and we missed Amanda and Jimmy last year," said Marc Nathan, promoter of the Baltimore Comic-Con. "Along with Frank, this is another fantastic group of talented creators that our fans clamor for, and we're so pleased they're returning! "
This year's confirmed guests for the show include: Jeremy Bastian (Cursed Pirate Girl); Christy Blanch (The Damnation of Charlie Wormwood); Mark Buckingham (Fables); Cliff Chiang (Wonder Woman); Frank Cho (Jungle Girl); Steve Conley (Bloop); Amanda Conner (Harley Quinn); Katie Cook (Gronk); Darwyn Cooke (Richard Stark's Parker); John Gallagher (Buzzboy); Cully Hamner (Convergence: The Question); Dean Haspiel (The Fox); Jaime Hernandez (Love and Rockets); Klaus Janson (Superman); Dave Johnson (Inhumans: Attilan Rising); JG Jones (Strange Fruit); Denis Kitchen (The Best of Comix Book: When Marvel Went Underground); Barry Kitson (Empire: Uprising); Seth Kushner (Schmuck); Mark Mariano (The Other Side of Hugless Hill); Ron Marz (Convergence: Batman and Robin); Terry Moore (Rachel Rising); Tom Palmer (The Avengers); Jimmy Palmiotti (The Con Job); David Peterson (Mouse Guard); Ron Randall (Convergence: Catwoman); Budd Root (Cavewoman); Don Rosa (Donald Duck); Stan Sakai (Usagi Yojimbo); Matteo Scalera (Black Science); Bart Sears (Bloodshot); Louise Simonson (Convergence: Superman – The Man of Steel); Walter Simonson (Convergence: Superman – The Man of Steel); Andy Smith (Earth 2); Charles Soule (Uncanny Inhumans); Ben Templesmith (Gotham by Midnight); Frank Tieri (Suicide Squad); John Totleben (Swamp Thing); Rick Veitch (Saga of the Swamp Thing); Mark Waid (Daredevil); and Thom Zahler (My Little Pony: Friends Forever).
In the coming weeks, look for more announcements from the Baltimore Comic-Con. We are looking forward to highlighting our guests, the Harvey Awards, industry exclusives, and programming. The latest developments can always be found on our website, Twitter, and Facebook pages.