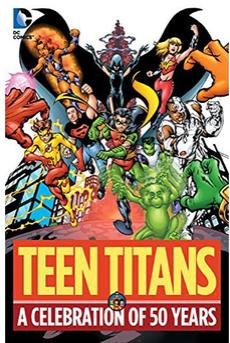 Legendary comic writer Marv Wolfman will be signing at the Forbidden Planet Megastore on Sunday 8th February at 4:00 PM as part of a rare visit to the UK.
Marv Wolfman has created more characters that have gone on to television, animation, movies and toys than any other comics creator since Stan Lee. Marv is the writer-creator of Blade, the Vampire Hunter, Bullseye, the prime villain in the 2003 movie, Daredevil, Deathstroke, the main villain in the first two seasons of the hit Arrow TV show, which he created for DC's best-selling comic, New Teen Titans which was also adapted into two runaway hit shows on the Cartoon Network and is now being done as a live-action pilot for Fox. Some of his other characters have been seen in Man of Steel as well as The Guardians of The Galaxy. His Titan character Cyborg will be seen in four upcoming DC movies, starting with 2015's Superman vs. Batman: Dawn of Justice.
Marv writes video games. His script for his most recent published game: Epic Mickey 2, was nominated for a WGA writing award for Outstanding Video-game Script. He has also written the video games for Green Lantern: Rise of the Manhunters, Superman Returns, DCU-MMO, Flash and Dark Knight among others. He also writes animation and has story-edited many shows including Transformers, Adventures of Superman, Monster Force and more.
Marv also writes novels; his adaptation of Superman Returns won the industry's "Scribe" award. He is currently writing a novelization for Titan Books in London. His first non-fiction book, Homeland, The Illustrated History of The State of Israel won the National Jewish Book Award among others. Marv is also a recipient of the Will Eisner Hall of Fame Award.
Marv was Editor-in-Chief at Marvel Comics, senior editor at DC Comics and founding editor of Disney Adventures magazine and created many characters for these companies and others. Marv was also Editorial Director for 15 graphic albums for the educational market, targeting high school students who read with a 3rd -5th grade level. He was given a special commendation by the White House for his work on three anti-drug comics for the "Just Say No" program.
Marv is married to his lovely wife, Noel, a Director of Production at Blizzard Entertainment, and has a wonderful daughter, Jessica, from his first marriage. Marv & Noel also have an obstreperous Keeshond dog named Elle Dee Deux (L.D.) who is currently chewing on everything that is and isn't nailed down.
Forbidden Planet London Megastore
179 Shaftesbury Avenue, London, WC2H 8JR