Press Release:
San Jose Super Toy, Comic Book & Collectible Show Hosts actors Linda Blair & Gigi Edgley
Saturday & Sunday March 7 & 8, 2015
SATURDAY HOURS
Early Bird Admission: 9 am -11 am, $15
General Admission: 11 am – 4:30 pm, $8
SUNDAY HOURS
General Admission 10 AM to 3:30 PM $8.00
Where:
The Santa Clara County Fairgrounds
344 Tully Rd.
San Jose, CA 95111
Toy & Comic Book collectors are invited to the San Jose Super Toy, Comic Book & Collectible Show on Saturday & Sunday March 7 & 8, 2015! Come see over 250 tables filled with every variety of Vintage to Modern Collectibles, including Toys, Magazines, Comic Books, Vinyl Records, Posters, GI Joes, Robots, Disneyana, Legos, Sports, TV, Music, and Movie Memorabilia, and lots more! We are Northern California's Largest vintage Toy and Collectible show, growing in size and attendance since 1995.
Our Scheduled Media guests are Linda Blair & Gigi Edgley.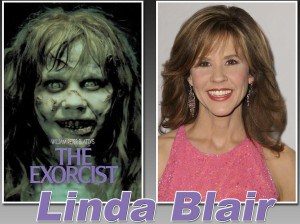 Linda Blair is best known for her role as the possessed child, Regan, in the film The Exorcist (1973), for which she was nominated for an Academy Award and won a Golden Globe. Proceeds from Linda Blair's appearance will go to the Linda Blair WorldHeart Foundation. This Foundation is built of a group of inspired, motivated humanitarians who work tirelessly to fight animal cruelty. Linda is scheduled to be at the show on Saturday only.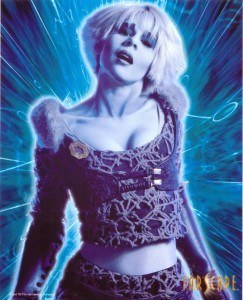 Gigi Edgley stole the hearts of sci-fi enthusiasts. She was originally cast as a guest star for one episode, but quickly captured the attention of the Farscape writers, producers and the fans alike. The mischievous Chiana became one of the most popular, and at times controversial characters in the series. Additionally Edgley has appeared as host of Jim Henson's Creature Shop Challenge on SYFY channel.
All guests will be signing photos and taking snapshots with attendees for a nominal fee. All guests are subject to cancellation due to professional commitments.
For Show and Dealer Information:
(408) 809 4457
artapartment@yahoo.com
http://timetunnelnews.blogspot.com/