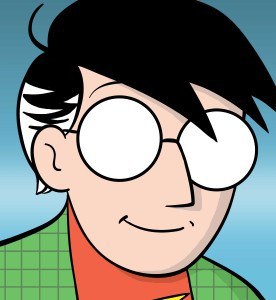 Scott McCloud appears at the 92nd Street Y on Tuesday, February 3, 2015 at 8:15 pm!
Press Release:
Universally acclaimed by everyone from Garry Trudeau to Matt Groening as completely brilliant, Scott McCloud's Understanding Comics, a comic book about comics, makes the case for comics as a valid literary form (as more than pulp and kids' stuff).
Join him for an exhilarating trip through the inner workings of comics—what they are, how they work and what they could be—and hear about his newest book, The Sculptor, a graphic novel.
There will be a selling of Scott McCloud's new book, The Sculptor, following the event.
92nd Street Y
1395 Lexington Avenue, New York, New York 10128
212-415-5500